I have been working "official" jobs — the kind that give you a check with all your taxes siphoned off — since I was 17: first as a camp counselor in the Adirondacks the summer before college, and then during freshman year in my first work-study job in the library at my school. In nine days I'll be 57, so that's 40 years of sometimes-gainful employment. I worked other jobs before college — babysitting kids in the neighborhood, collecting for my brother's paper route — but Treetops and the Esther Raushenbush Library were the first formal paid gigs of my life.
Forty years of cobbling together enough money to live on, to pay back my student loans, to take myself on vacation, to indulge my fountain pen habit.
No one ever taught me anything about working when I was in high school. I wasn't on a vocational track, so I didn't learn any saleable skills, and it never seemed to occur to anyone that I might have to find a job one day. I wasn't on a vocational track, but my guidance counselor was still taken by surprise when I walked into her office saying I was ready to apply to college. I have no idea what people thought I was going to do with myself if I had no skills and wasn't going to go to school. Crazypants.
Working was important to my family, buy my parents were too busy actually working to impart much wisdom about working. When I left for college, my mom asked that I study something that could help me get a job after graduation. I … had no idea what that meant. My answer to that request was to take a chemistry class, of all things. A class I dropped in the first month and back-filled with a class on Renaissance and Reformation England … because that was sure to lead me to some kind of quality employment. That ill-fated chem section was the only course in four years of college that I chose with the idea that I would one day need to get a job. It's a wonder I've survived at all. Seriously.
In 40 years I've had any number of jobs, some good, some solidly crappy. I've learned that there are things I can make myself do and things I absolutely won't make myself do. I've learned that I can put up with bullshit and take advantage of others' stupidity. I've learned that sometimes I'll have the good fortune to meet some of the best people of my life on the job and that when the job goes away I'll be lucky enough to hold onto some of those gems. I've learned that I could be someone's boss and be sexually harassed by them but not trust myself enough to believe what was happening. I've learned that the 90-day wait for health insurance to kick in on a new job can be the longest three months of my life.
In July I started a new job, a job I sincerely hope will be the last job I ever have. There's so much to do in this job and so many ways I can imagine being productive, being challenged, being pleased at this job that it's easy to see myself staying until I'm ready to not be working anymore.
At orientation, a representative from the union came to talk about membership and why we might want to join. The other new hires looked at the union cards and asked if they could think about it before signing up. I handed my completed card to the rep.
"You've already decided."
"Absolutely. I've always wanted to be in a union. I feel like I can check something off my bucket list."
Everyone laughed. The other new hires looked at me as if I was the weirdest, silliest, most careless person they'd ever seen. I just smiled, felt something settle inside me, like a giant, iron slide-lock slamming home.
It was true what I'd said to the rep. I have always wanted to be in a union. I just hadn't ever said that out loud to myself before, hadn't ever articulated the truth of it. There had been a few moments in the past when I'd talked a lot about my support for unions. I'd had a couple of jobs that had seemed on the cusp of becoming unionized, but in each case, it hadn't happened. I was secretly jealous of my union-member friends. So, naturally, when presented the option of joining, I jumped right in.
The same was true with the choice of retirement benefits: sign up for a pension or choose the not-quite-a-401K option? Choosing the pension seemed so obvious, I almost didn't do it. Surely I must be missing something because why wouldn't I choose the pension? Why was there a need to consider other options? What wasn't I getting about the equation? Of course I chose the pension. (It is actually true that I get to do both with this job, have a pension and sign up for retirement savings, so I really don't get why anyone would choose not to have a pension.)
My parents were union members early in their work lives, but not for long enough to have long-term benefits from those memberships. Signing up for the pension plan and joining the union felt momentous to me, felt like things I should have been able to do 40 years ago when I started working. Somehow the idea of "work" for me, the idea of what a worker should expect from a job, included unionization and retirement income. And that feels super old-fashioned, and I guess it is, but it's also real. And I didn't know just how real it was until I got to sign those forms earlier this summer. No one "taught" me any of that, so where did it come from?
Driving in rural Louisiana about 15 years ago, I saw a billboard that showed a white hand clasping a black hand across a brilliant yellow background. The test read: Black and White Together — To Crush the Unions. What in the actual, mind-numbingly-against-your-best-interests fuck was that? I stared hard at that sign as we drove by, totally unable to fathom the logic of any worker anywhere wanting to break the unions.
Workers, unionized and not, owd so much to unions: the 40-hour work week, weekends, unemployment benefits, FMLA, the 8-hour work day, workplace safety standards and the creation of OSHA, Worker's comp, sick leave, paid holidays, collective bargaining rights. And so. much. more. Unions are the fucking bomb.
And they also have a super-problematic history. My feelings about unions aren't really based on all the great things workers enjoy because of union organizing. When I think of union membership and why it's important to me, I think of my father. He and I certainly never once had a conversation about unions. But somehow — in that way that children understand things about the adults in their lives — I got the sense that his no longer being in a union was a sore point, that he thought his life and our life as a family would have been made better if he'd been in a union.
The more I learned about union history and the concerted effort to exclude Black people from organized labor, the more I understood the barriers between my father and a union job. And, while I have still grown up thinking unions are fabulous, I've also grown up with anger at their codified racism. In this context. joining a union as a Black woman becomes all that more meaningful. I join because I want and deserve the benefits of my union membership. But I also join for my ancestors who weren't allowed to, who were systematically cut off from the benefits of membership. And I do it for the Washing Society and the Sleeping Car Porters, and for the members of every other Black labor union in this country's ugly history.
I can't explain why the other new hires at orientation with me didn't jump to join the union. They were all people of color, but they were all a) non-Black POC and b) non-native to the US. So my history isn't theirs, and the weight of union membership didn't reverberate out from that blue membership form for them the way it did for me. Maybe. I won't speak for them. I just know I am THRILLED to finally, after my whole life of working, be a member of a labor union. Achievement Unlocked!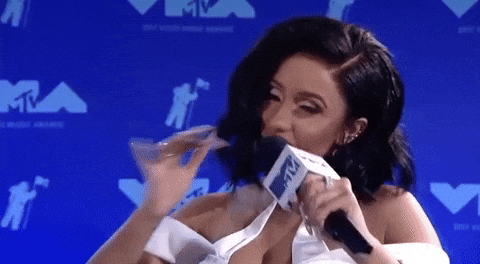 ---
(And yes the ILGWU song was embedded in my psyche. So, as much as my father and my history as a Black person explain my feelings about unions, this ad with its so-memorable song is another reason I was such a pro-union kid.)
---
In 2017, I took up Vanessa Mártir's #52essays2017 challenge to write an essay a week. I didn't complete 52 essays by year's end, but I did write like crazy, more in 2017 than in 2015 and 2016 combined! I've decided to keep working on personal essays, keep at this #GriotGrind. If you'd care to join in, it's never too late! You can find our group on FB: #52Essays Next Wave.